This is a 2 year review and my experience with the XIAOMI S5 (Amazon) robot vacuum cleaner. Answering the question should i buy a Xiaomi robot vacuum cleaner or not?
Long story short, This has been a one of the best purchases I ever have done. Especially as a parent! it's one of the top technologies I can recommend! Down below is why.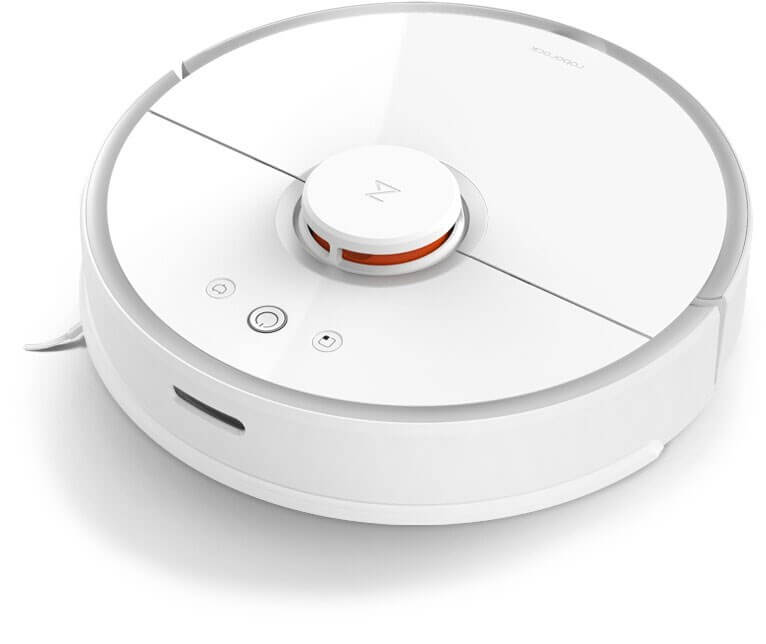 As a parent of a 3 year old I can't believe how much sand and dirt he drags home. Getting the apparment clean every day before we get home from work and maybe a short trip in front of the door after we come home and taken of him his outdoor cloths.
The Roborock S5 is a vacuum with room recognition, support tape-free virtual no-go zones, and can mop as well.
What is Roborock?
Roborock is a Chinese manufacturer of robotic smart vacuums who also makes vacuums for Xiaomi. Roborock vacuums are controlled through Xiaomi's Mi Home app.
The mopping feature at this price point makes Roborock S5 very unique compared to their competitors. In my experience, mopping is good but not great. It is not a replacement for regular mopping or steam mopping.
I have yet to do any main maintenance except cleaning the filter, cleaning the sensors and body with a wet cloth. Planning to buy some spare parts to do proper 2-year maintenance with new brushes and filter. More on that later.
KEY FEATURES OF ROBOROCK S5 AND S6
Lets take look at what features they have in common. S5 and S6 is more or less the same machine.
Appearance: Both Roborock S5 and S6 look very similar and are also available in the same colours.
Navigation: Both use LDS laser navigation, which can map floors even when it is dark.
App Control: Both are controlled through Xiaomi's Mi Home app.
Zone Cleaning: Both allow cleaning specific zones that you can define on the smartphone.
Battery: Both have 5,200 mAH battery.
Dust Bin: Both have 480 ml dust bin.
Virtual Walls: Both allow virtual walls and "no-go" zones. No need for barrier tapes.
Suction: Both have the same level of suction 2,000 Pa.
Mopping: Both can mop the floor (water only) with the included mopping accessory.
Modes: Both have 4 different suction levels: quiet, balanced (default), turbo, and max. In addition, they can auto-detect carpets and increase the suction.
ROBOROCK S5 VS S6
Roborock S5 has been one of the most successful robotic vacuums sold in the world. But there are some updates in the newer released Roborock S6. Here are the key differences:
Room Support: Zone cleaning is supported on both Roborock S5 and S6. But the S6 can detect rooms automatically. In addition, you may also edit maps and create your own rooms. Rooms feature on Roborock S6You may create up to 15 different rooms /zones.
Processor: Roborock S6 has an upgraded quad-core process that allows faster calculations and better algorithms that results in about 20% faster cleaning compared to the S5.
Cleaning Brush: Roborock S6 uses an upgraded more dense cleaning brush for better cleaning. In addition, the side cleaning brush has also be improved.
Noise: Roborock S6 is also supposed to be 50% quieter than S5.
Charging Dock: The charging dock for S6 is smaller than S5's.
Maintenance: It is much easier to remove the cleaning brush for removing hair/debris. (this is a really nice feature and something I would like to have on the S5)
Maps Support: Saving multiple maps (3 on S6 vs 1 on S5).
I still would argue that if you don't have a multi-level house or planning to run the vacuum on different levels the S5 is a good vacuum cleaner if you can snag it for a good price.
After 369h of total time cleaning and over 20 000 m2 this vacuum cleaner has performed over my expectations. Should I buy a Xiaomi robot vacuum cleaner or not? YES!
Disclosure: Some of the links above are affiliate links. This means that, at zero cost to you, I will earn an affiliate commission if you click through the link and finalize a purchase.